Banquet
The banquet of EuroSys 2023 will be held the 11th of May at the Chiostro del Bramante (Address: Arco della Pace, 5, 00186 Roma RM, Italy). The banquet starts at 20:00. The Chiostro del Bramante, a jewel of Italian Renaissance architecture, is located in the heart of Rome. Commissioned by Cardinal Oliviero Carafa in the late 15th century, was designed by the renowned architect Donato Bramante.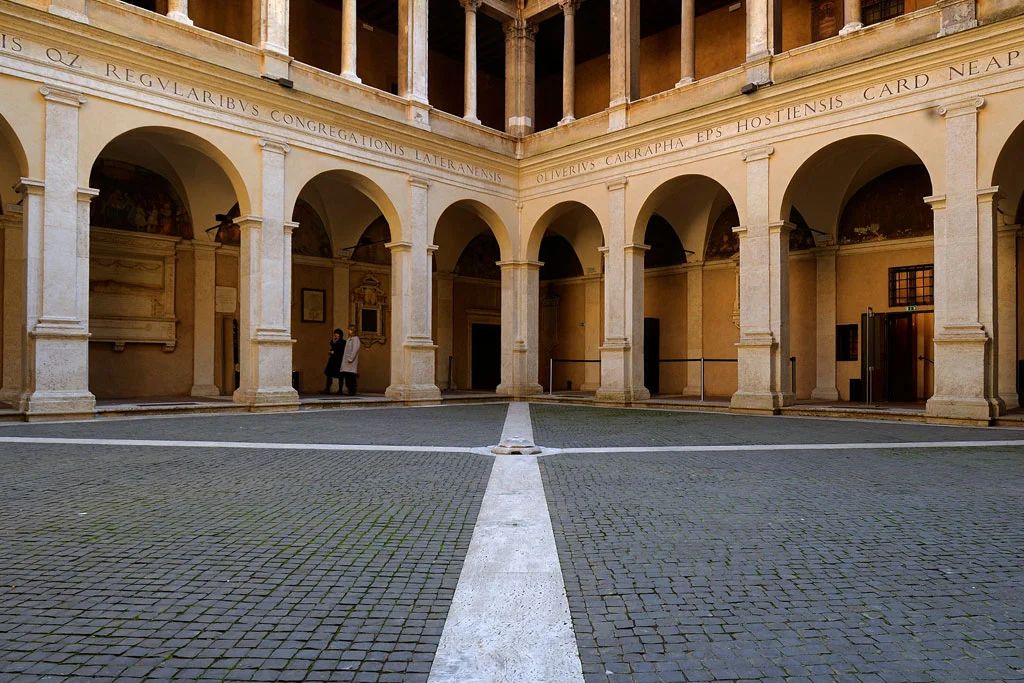 How to reach the Chiostro del Bramante from the venue
By walking, it takes roughly 45 minutes to travel from Auditorium Antonianum to Chiostro del Bramante. The path passes by notable landmarks such as the Colosseum, Piazza Venezia, and the Pantheon. If you'd like to visit the Trevi Fountain, you can take a 15-minute detour after Piazza Venezia. A suggested walking route (without the detour) can be found at the following Google Maps.
It is also possible to take the metro at Manzoni and travel to the Spagna stop. From Spagna, it is an 18-minute walk to the banquet venue.
Alternatively, you can take bus 87 from the bus stop in front of the conference venue in the direction of Giulio Cesare/Lepanto (Ma), getting off at the Senato stop. From there, it's a 3-minute walk to Chiostro del Bramante. Google Maps link.